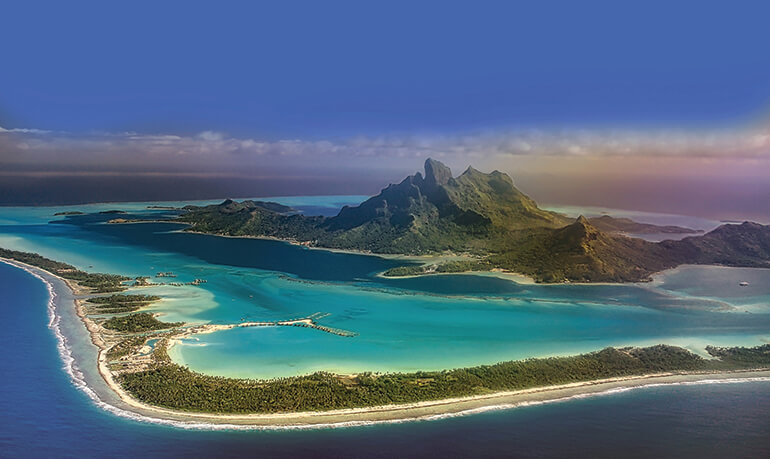 Travel Question of the Month: How Do I Time My Flights to Tahiti?
February 21, 2020
We have a lot of travelers leaving soon for their trips to Tahiti, and we've been getting a lot of questions about booking flights to Papeete. Luckily, our travel experts know the ropes, and they've given us their input on some tips to keep in mind when you're looking into air travel.
Flying into Tahiti can seem tricky, because it's a small island and, depending where you live, it can be quite a distance away. Flight options typically have travelers routing through West Coast airports like SFO or LAX, then traveling for at least 9 hours to Papeete.
We have Go Next guests flying from all areas of the United States, and sometimes from other countries! So keep in mind your flight time to the West Coast. It's possible that you'll leave in the morning one day and arrive late at night the next day. This means you should factor in an overnight stay during your travels.
Booking a Go Next Pre-Cruise Program is a great way to make sure you get in early and have time to rest and relax before your cruise departs. You'll want to keep in mind the same tips above when timing your flights to arrive for your Pre-Cruise Program.
On your return home, flights depart either very early in the morning or late at night. Typically, if you travel to somewhere in the U.S. that isn't on the West Coast, flights departing at night are optimal. These flights may have you arriving into the West Coast in the morning, so you'll have all day for your flight options to your final destination.
If you're traveling to Tahiti, consider us jealous! But also consider these helpful tips when you're booking your flights. Happy and safe travels, friends!