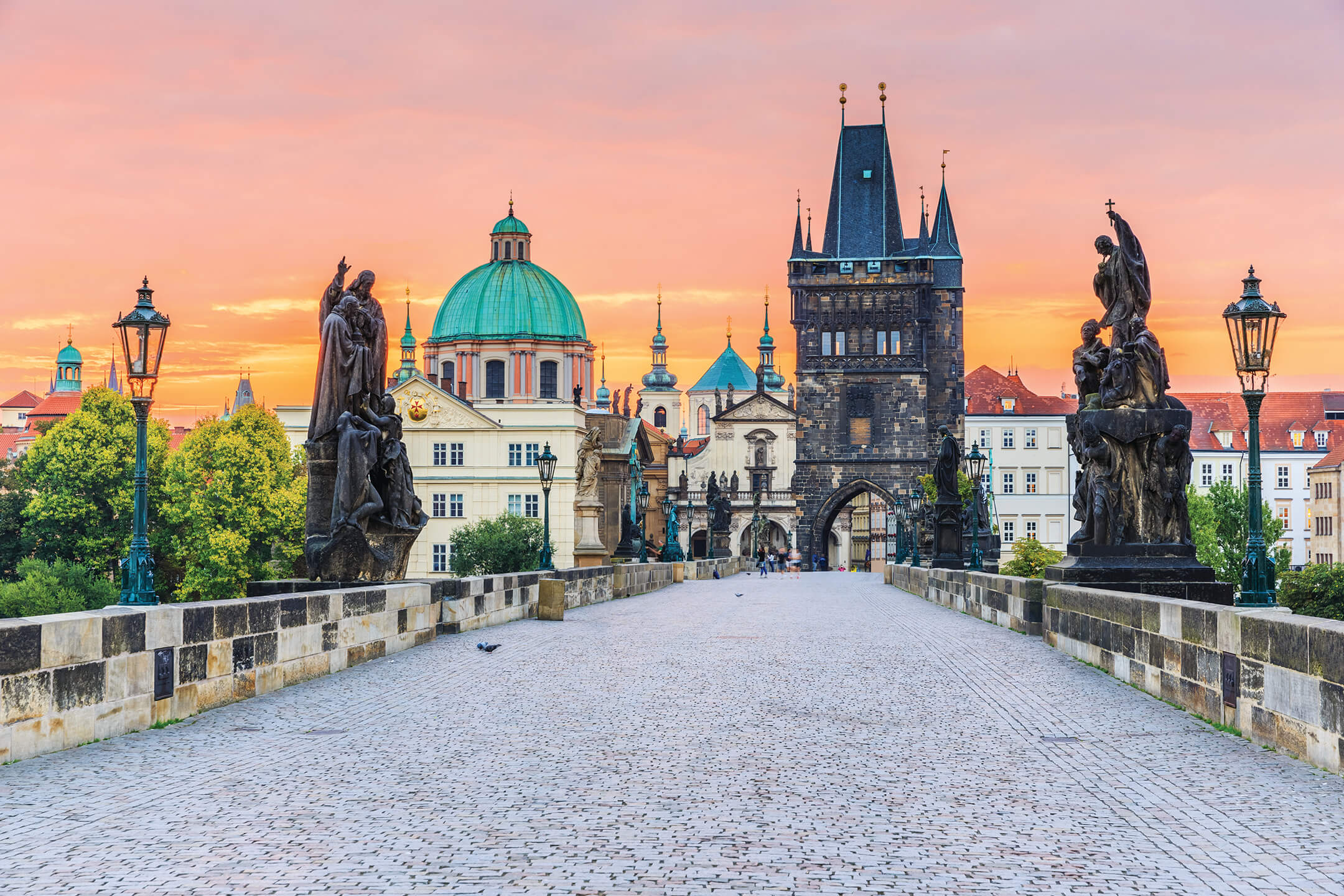 Prague-nosis Travel—It's Time for a Czech Up!
October 04, 2018
There is something for everyone in the capital of the Czech Republic and the historic capital of Bohemia. A popular location for filming, Prague has served as the set for many movies including The Man with the Iron Heart, Mission: Impossible, The Unbearable Lightness of Being, and Yentl. If you saw the 1984 movie Amadeus and were enamored by the lavish baroque settings, then Prague should be your next scheduled destination. Most of Amadeus was, in fact, filmed on location in Prague. Even Mozart's home "in Vienna" was actually shot in Hradčany, Prague's Castle District. You could easily take a walking tour through Prague to see the film's famous sets including Valdštejn Palace and Gardens, Kroměříž Castle, and the Church of St. Giles. I'm sure the director of the movie, Miloš Forman (who also directed One Flew Over the Cuckoo's Nest), had an enviable job scouting out the movie's set. It's no wonder Mozart himself was inspired by this noble metropolis to create his 38th Symphony that as Tom Service states in The Guardian is a "tumult of symphonic imagination that transcends mere coherence or comprehensibility."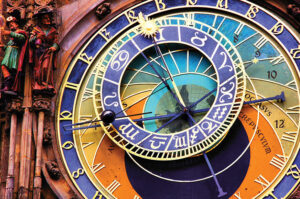 Symphonic is an astute modifier for the city of Prague, and transcendence is an integral part of its atmosphere and architecture. Known as the city of a hundred spires, it's impossible to walk around without looking up. There is so much elegance to be seen. From the eponymous Prague Castle, considered the largest castle in all of the world according to the Guinness Book of World Records, to the unflappable beauty of the Charles Bridge (built between the fourteenth and fifteenth century) over the tranquil Vltava River. If you get overwhelmed, you can center yourself underneath the world-renowned Astronomical Clock in the middle of the Old Town Square. This stunning example of medieval mechanical engineering will tell you where the moon and sun are positioned in the zodiac, which saint's feast day it is, and what the Old Czech time is in golden Schwabacher numerals (an old German typeface).
Once you've adjusted your sense of spatial relations to Prague-time, it may behoove you to check out one of the many kiosks, cafés, restaurants, pubs, or street vendors selling Prague's national beverage: beer, of course. There are over forty breweries in Prague, the birthplace of the pilsner, and the Czech Republic as a whole drinks more beer per capita than any other country in the world. The first "brewery" in the Czech Republic was from 993 at the Břevnov Monastery. I'm not sure if they said, "na zdraví," back then, but that's what you should say now! Don't be surprised if you see people having a light beer with breakfast.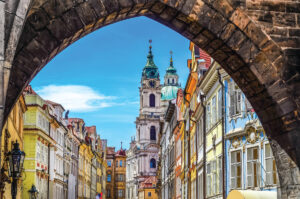 While there are so many astounding architectural sites to take in on a tour of Prague, you can't underestimate the value of the scenery along the Vltava River. Indeed, the Seine River in Paris does not have a monopoly on river-walking and romance—the Vltava River promenade emanates what is cozy and picturesque: cobblestoned passages, swans floating, cherub children hand-in-hand with their happy parents. In fact, if you really want to schmooze with the locals, visit Náplavka, a riverside quay of the Vltava River. Here you will find a farmer's market on Saturdays between 8:00 a.m. and 2:00 p.m. and often in the evenings there will be a music concert or festival. It's a great place to people watch! If you are spending an overnight in Prague, don't miss out on an evening stroll. The sight of Prague lit up and reflected against the sheen of the Vltava is a gem for the heart's jewel-box.
Of course, you can't talk about Prague without referencing its many museums, galleries, and public artworks. This city is oozing art from the traditional to the absurd, and you are sure to be entertained and enlightened. Czech rebel David Cerny is perhaps the most famous of artists whose work is on display throughout the city. Don't miss his irreverent baby sculptures (made for climbing and photo-ops) at Kampa Park. If you see Sigmund Freud dangling from a rooftop near Old Town Square, don't be shocked. It's just one of Cerny's sculptures representing man contemplating his fate… or something like that. Just around the corner from Dr. Freud is Cerny's famous dead horse, an upside-down horse with a saint "riding" it as it hangs inside the Lucerne atrium. I don't know if giddy-up is the proper response?
History buffs will want to make sure to visit the Jewish Museum. This museum, established in 1906, boasts four synagogues, a gallery, a cemetery from the fifteenth century, and a ceremonial hall. The permanent exhibitions cover history from as early as the tenth century. The major works of the gallery collection include items from the old Prague Jewish ghetto before it was demolished. Clearly, this museum has witnessed the shifting political tides of WWII and the communist regime as it is overflowing with compelling and profound stories.
Another remarkable spot emanating grandeur is the National Gallery of Prague that first began as an idea in 1796 to "elevate the deteriorated taste of the local public." You can also uncover the intellectual and scientific events that have charted the course of history for the Czech Republic at the National Museum of Prague. Or visit the Museum of Communism to take an immersive look at the ins and outs of the post-WWII Communist regime in both Prague and Czechoslovakia at large. For an overview of modern art, visit the Museum Kampa on Kampa Island on the River Vltava. To see a piano Mozart played in 1787, don't miss touring the Czech Museum of Music—and the Antonín Dvořák Museum is just next door. If you enjoy the Pre-Raphaelites or have a love of all things Edwardian, check out Prague's Mucha Museum dedicated to the Art Nouveau artist Alphonse Mucha.
Food glorious food! Plan on eating more than goulash in this thriving culinary scene. Since Prague came out from under its communist regime, it has become a popular place for tourism and this in turn has fed its gastronomic impulses. In fact, some people have boldly called it the Prague Food Revolution, including Vogue Magazine.
If you like kind people, astounding architecture, scenic river promenades, historic castles, an astronomical clock, classical music, museums, excellent food, beer, extensive history, and epic folklore then Prague should be on  your bucket list. To get up close and personal with Prague, check out our Go Next Gems of the Danube trips, departing in April of 2019 and July of 2019.