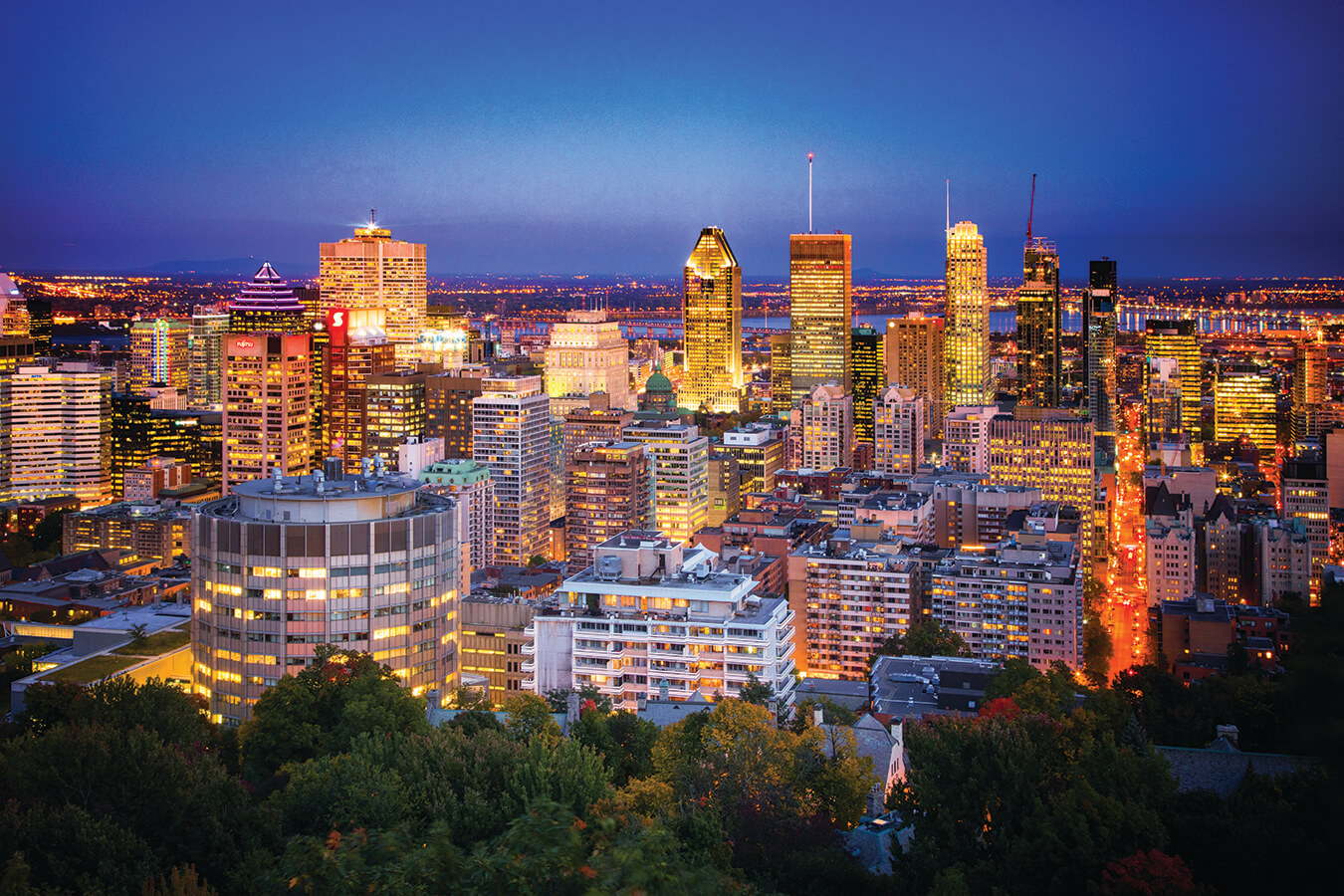 Montréal: Experience the Charm of Europe Without Crossing the Ocean
January 11, 2019
If you've been thinking about going to Paris but you never seem to actually get there, worry not. There's a place in North America that's got all the perks and charm of Europe, but it's much closer and more affordable! Montréal has been heralded as one of the most European cities—outside of Europe, of course—and here are just a few reasons why.
French Language and History
Naturally, a lot of Montréal's je ne sais quoi comes from its history. The French explorer Jacques Cartier was the first European to map the area in 1535 while looking for passage to Asia. In 1760, the French ceded the territory that would later become the province of Québec to the British. Montréal still retains much of its French and British influence, though there's one distinction that will stand out as you window shop or sit on a sidewalk patio sipping a café au lait. French is the official language of Montréal, and approximately half of the city's population speaks it. Almost a quarter of the population speaks solely English. Montréal is one of the most bilingual cities in Canada, with almost 60% of the population speaking both French and English. In other words, it's a safe place to practice your French!
Restaurants
Though the title is hotly contested, reports regularly claim that Montréal has more restaurants per capita than anywhere else in the world, so you'll have no trouble finding a great place to nosh, from street snacks to upscale dining. Many of Montréal's highest-rated restaurants put a European spin on their chef-favored entrées. There are beaucoup French restaurants—just throw a stone and you'll hit one. But if boulangeries and bistros aren't your thing, try a Portuguese restaurant, or a Pan-African restaurant. There are even trendy new neighborhood BYOB restaurants using locally-sourced, seasonal ingredients in their dishes, so pick up a bottle of wine and drop in for some gnocchi poêlé at Monsieur B, whose tagline is "Bistro. Bring your wine." And of course, if you're in Montréal you simply have to eat poutine. For those who aren't in the know, poutine originated in Québec—it's a delicious mix of french fries, cheese curds, and gravy. Almost every restaurant in Montréal serves it in a variety of styles; it's an iconic city staple. If you feel a little overwhelmed and don't know where to start, check out the Eater Montréal's guide to food and dining. They do note that since the official language of Montréal (and Québec) is French, you may find that you'll be addressed in French at restaurants, and menus may be written only in French. Most servers know English and will gladly translate, but if you know French, it's a great time to break it out!
Architecture
One of the major components that lends a European feel to Montréal is the architecture. Montréal is a wonderful mix of new and old buildings; there are historic sites dating back to the founding of the city in the mid-1600s. There's also no shortage of cobblestone streets and wrought-iron staircases coming down from second-story balconies. The city preserves a lot of its French and British heritage in its beautiful old cathedrals, like Saint Joseph's Oratory, Christ Church Cathedral, and Notre-Dame-de-Bon-Secours Chapel, one of the oldest churches in Montréal; the Norman-Gothic church was built in 1771 over the ruins of another, ruined chapel and overlooks the harbor. For this reason, it's sometimes referred to as the Sailors' Church. Montréal has so many churches, in fact, that the city is known as "la ville aux cent clochers," which means "the city of a hundred bell towers."
Shopping and Entertainment
For those of you who have been to Montréal, it won't come as a surprise that it's a fairly cosmopolitan city. Its residents are très fashion-forward (it's filled to the brim with fashion bloggers and Instagram-famous outfit-of-the-day posters).  So if you're looking for a little local shop or a boutique to get something unique and Québécois to bring home, your options are plentiful. Try La Montréalise Atelier, opened in 2007 by Canadian fashion designer Sabrina Barilà, or La Petite Garçonne, a sophisticated Parisian-style boutique, opened in 2013.
Of course there's much more to do than shop in Montréal, so make sure your walking shoes are fashionable and comfortable—you're likely to stay out late taking in all of the excitement. Beyond the city's famed Cirque du Soleil, there are oodles of theaters and venues for entertainment. Check out the Théâtre St-Denis, a movie theater built in 1915 that now is host to all kinds of performing arts shows, from rock concerts to stand-up comedy. And if you're into snug clubs and good jazz, Dièse Onze is a must. An intimate semi-basement club with a perfected bistro menu, Dièse Onze hosts two live music shows nightly and has been ranked one of the best jazz clubs in the world by the American Jazz magazine Downbeat. Simply put, you'll regret not going.
When it comes down to it, Montréal really is like no other place in the world. Some call it European with American influence, and some say it's the other way around. The Telegraph calls it "half Brooklyn, half Paris." But whatever you call it, make sure you put it on your bucket list!