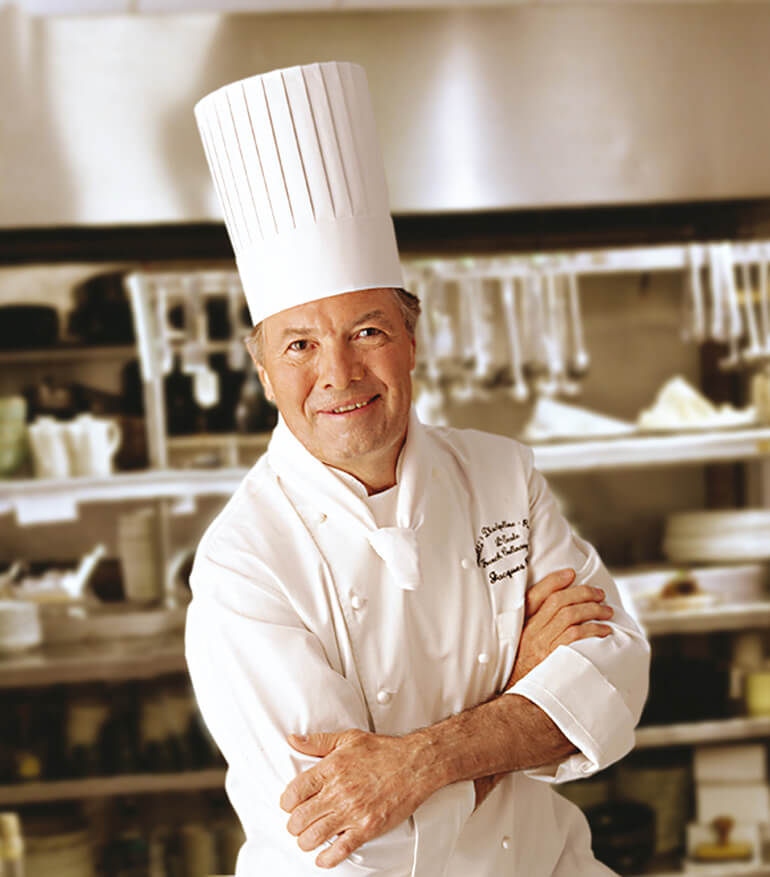 Happy Birthday to Oceania Cruises' Executive Culinary Director and Legendary Master Chef, Jacques Pépin!
December 18, 2019
Happy Birthday to Jacques Pépin, born this day in 1935 in Bourg-en-Bresse, France. If you're one of our seasoned Oceania Cruises guests, you have tasted why The Finest Cuisine at Sea™ has earned the cruise line a reputation as "the Foodie Cruise," an award-winning culinary program many times over. And as Executive Culinary Director, Jacques Pépin has a hand in that success.
Our partner Oceania Cruises chose a rare gentleman to spearhead their culinary triumph. We happen to think he's the best thing since sliced baguette. Today, on his birthday, we share just some of the reasons why.
Jacques Pépin shares his passion for food far and wide.
With thirteen television shows, over thirty books and cookbooks, and an active and continuing leadership role in developing culinary arts education, Jacques Pépin is not one to keep trade secrets to himself. For these and other contributions, he has received, among many awards, Lifetime Achievement awards from the Daytime Emmys and the James Beard Foundation, as well as the France's highest honor, the Légion d'honneur. We don't know where he finds the time to share his talents so prolifically, but we're glad he does. Here's a taste of how Jacques shares his favorite dishes on Oceania Cruises voyages.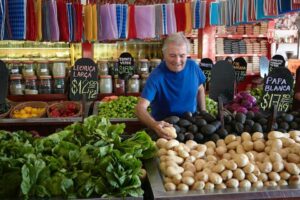 He has over 60 years in the kitchen—and counting.
Jacques began helping in the kitchen of his parents' restaurant near Lyon and started his formal apprenticeship when he was only 13. Today he hearkens back to his roots in his plan for his signature Jacques restaurant: check out this video in which Jacques describes "La Cuisine Bourgeoise" for a close-up view of what you can expect with Oceania Cruises. Delicious!
Monsieur Pépin is also an artist!
If you've picked up a Jacque Pépin cookbook, you may have seen his illustrated menus. But Jacques has also applied his creative hand to other visual art, including paintings in oils, acrylics, and watercolors. Oceania Cruises even staged a gallery show aboard Marina in 2019 and commissioned Pépin's original art for the newly re-styled Baristas aboard Sirena! Take a look at a collection of his works and hear what Jacques has to say about the art of cooking vs. the art of painting at the website The Artistry of Jacques Pépin, where you can even pick up some art prints for yourself.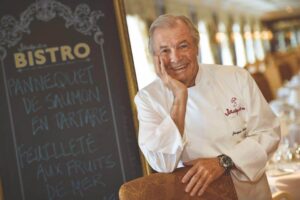 A desire to give back: Jacques has it.
The Jacques Pépin Foundation supports culinary and life skills training to help people who need a leg up in life. Culinary students across the U.S. learn new skills and gain the confidence to find work in the food industry. What a wonderful concept! Graduates of Jacques Pépin Foundation-supported culinary programs say their training is life changing, and we believe it.
And let's just talk about those recipes that made Jacques Pépin famous.
Jacques's roasted chicken and braised pears make an appearance on Oceania Cruises menus, but it wouldn't be Jacques if he didn't offer up the recipes to encourage you to make them yourself!
As we wish Jacques Pépin a wonderful day, we should note that Oceania Cruises also celebrates Jacques on an annual Jacques Pépin Cruise. In 2020, it's the Mediterranean Collage voyage, sailing October 25 from Venice to Rome. Guests can expect specially designed signature menus, engaging lectures, culinary demonstrations, and other activities. If you are a cruising gastronome, you won't want to miss it (don't forget to name Go Next as your travel agent for special perks!).