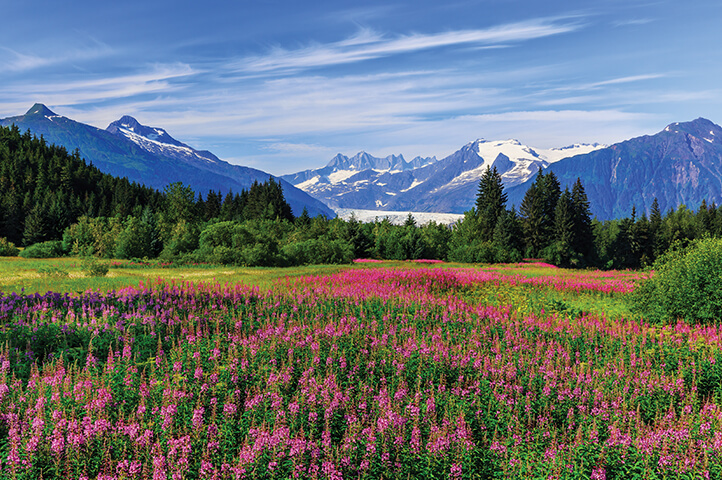 City Guide: Juneau
September 29, 2020
The northernmost capital in the United States, Juneau is an oasis of culture, wildlife, and history. It's also the largest capital by land area, which means there's so much to see! On your next trip, you might be in Juneau for just a short while, so we've compiled a list of all the things you should see and do while you're in town. Buckle up! It's about to get good.

WHAT TO SEE
If you're in Juneau the spot to be is Mendenhall Glacier. A 13-mile long sheet of ice, this blue beauty is not to be missed. You can walk its easy trails, spot it from a hike, or even kayak up to its face with a guide! Another great way to see Juneau is by Mount Roberts Tramway, the easiest way to get up to the top! If you're feeling adventurous, you can always hike up and take the easy way down. At the top, enjoy a restaurant, raptor center, gift shop, and more! And naturally, you'll want to explore the historic downtown area—a maze of shops, old-timey saloons, and historic sites from the Gold Rush era.

WHAT TO EAT
Of course, Juneau is renowned for its seafood. When you're in town, crab and salmon are the way to go. A favorite among locals and visitors alike is Tracy's King Crab Shack, which is right on the water. So grab your crab cracker and get ready for a good time! Another favorite for steak and seafood is Salt, an upscale American restaurant with a modern flair. And if you're a beer lover, set out for Alaskan Brewing Company, which has been in operation since 1986 and sources all of their brews from the water from the Juneau Icefield.

WHERE TO SHOP
If you're a shopper, the question here is more a matter of how to portion out your time! Downtown Juneau has so many great specialty shops, it's hard to know where to start. For Alaskan-made goodies and souvenirs, try Caribou Crossings. Book lovers will find it hard to leave Rainy Retreat Books. (Not only because they have an in-house dog!) Chocoholics? Don't worry, we've got you covered—the Alaskan Fudge Company is located right in the heart of downtown. And this is all just the tip of the iceberg! Walk around and you're sure to find something that suits your taste.
FINAL THOUGHTS
Make sure to bring a hat or two! Juneau gets a lot of rain, though it makes it very romantic.
Keep your eyes peeled at all times for wildlife. The place is teeming with it—whales, eagles, bears, oh my!
If you're in port for a short time and you can't decide on one thing to do, we very highly recommend seeing the Mendenhall Glacier. It's a bucket-list item for sure.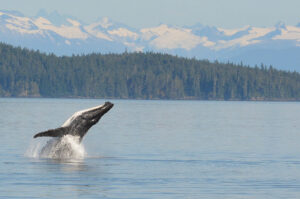 If this city guide has you itching to see what makes Juneau such a great place, consider joining us for one of our Alaskan cruises next summer. We make stops here—check it out!