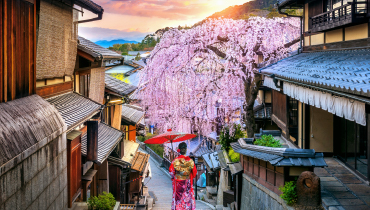 Travel confidently with the Go Next team
October 29, 2021
It goes without saying that travel can be stressful at times. We've all experienced the unexpected at some point in the journey, right? When you travel with Go Next, we go with you from the beginning, from choosing what sights to explore when you get there, navigating around port cities, and everything in between. If the unexpected comes up –– then what?
Of all the benefits of booking with Go Next, there is one benefit that we get exceptionally excited talking about and that is our Program Managers.
Join us in walking through what makes our team of travel professionals so special!
When booking through Go Next, you get more than just a memorable trip catered to your preferences. You get an onsite Program Manager deckside and dockside. Throughout your entire trip, receive personal assistance, get all your travel questions answered, and collect unique destination insights from a friendly, familiar face.
Meet several of our superstar Program Managers currently sailing in the Mediterranean, on our October cruises aboard Oceania Cruises.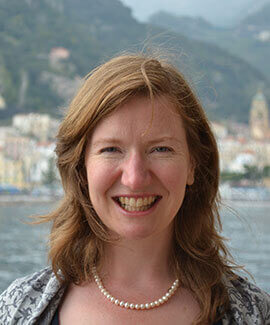 Megan hails from Carlingford, Ireland. She has a master's degree in international tourism and a PhD in tourism from the University of Limerick, Ireland. Megan has served in the tourism and travel industry since 1994 and continues to enjoy the thrill of meeting new people and discovering new places. Her professional career is diverse and includes travel-program management, travel and tourism lecturing, and consultancy work for the Irish National Tourism Board. Over the years, Megan has directed groups on a wide variety of travel programs all over the world for Go Next.
Languages: English, German, French
"I am looking forward to the sense of novelty, discovery and personal enrichment.  I have missed meeting new people and sharing incredible travel experiences with them. Whatever the next trip destination, we all need to be open and patient, realizing that things are going to be different for a while as to how they were pre-Covid, as we emerge from the pandemic.  However, the joy of travel is so immense, and I think, has become even more precious since we've missed out on it for so long, that the delights of travel will far outweigh the inconveniences."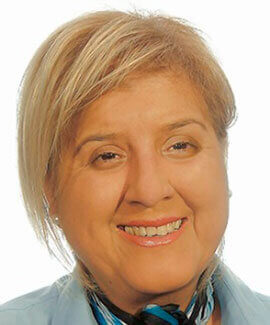 Thea was born in Brazil but has lived in Greece, the homeland of her parents, for the past twenty five years. She holds two diplomas in tourist business management and has an IATA certificate. During her diverse professional career over the years, Thea has escorted groups worldwide; cruises have always been her favorite. Thea speaks fluent Greek, English, Portuguese, and Spanish and can converse in French and Italian. In her free time, Thea enjoys listening to music, making candles, and practicing alternative therapies.
"I am looking forward to being active again and meeting members of the Team, and our loyal, smiling guests. Traveling itself is a life experience that involves not only the place, but the people and memories one creates with their travel companions. Travel is sharing and opening our hearts and eyes for the new, the different, just like we are."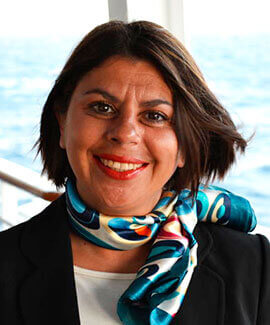 Helen was born in Wellington, New Zealand. She has worked and lived in New Zealand and Brazil and has now settled in Athens, Greece. She holds a diploma in international travel from IATA-UFTAA in Geneva, Switzerland. With over twenty years of experience working worldwide, Helen still enjoys the thrill of meeting new people and discovering new places. During her diverse career, Helen has directed groups throughout Europe, Australia, Asia, and South America. She is trilingual in English, Greek, and Italian. In her free time, her interests include traveling and learning about new cultures, nature, amateur theater, and reading.
"I cannot wait to experience this beautiful world again and I am so happy to share it with our wonderful Go Next guests. I have certainly missed our travel experiences together, our adventures and spending time exchanging interesting life stories. I cannot wait to explore once more and share this with them, making lasting bonding memories. I would like to say congratulations for traveling, it is truly one of the best experiences one can have, it is mind opening and touches the soul."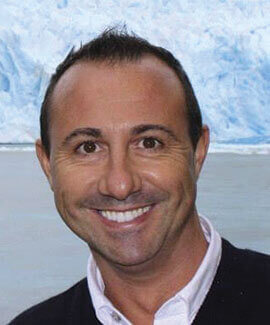 Filippo was born and raised in the eternal city of Rome, Italy. Since 2001 he has been working within the travel industry, experiencing both land and high seas. His lifelong passion for travel and his vast knowledge of destinations makes Filippo a perfect companion on any trip. Always ready to assist and enhance the experience, he has earned much positive feedback from Go Next travelers. He currently divides his life between beloved Rome, Norway, and worldwide cruising. When not traveling, Filippo enjoys cooking, open-air sports, and reading.
Languages: English, Italian, French, Spanish (& good knowledge of Portuguese and Norwegian)
"I look forward to meet and greet all of our guests again, to connect, to be grateful for the moment, to show you my world – the Mediterranean and the eternal city of Rome!"
When everything is going to plan, you may not even notice your Program Manager is there! But if the unexpected happens, you can feel confident knowing our team of travel professionals have got your back. And as always, our home team is standing by to make sure wherever you travel with Go Next, you receive an exceptional experience from the moment you book, until long after you've returned home.