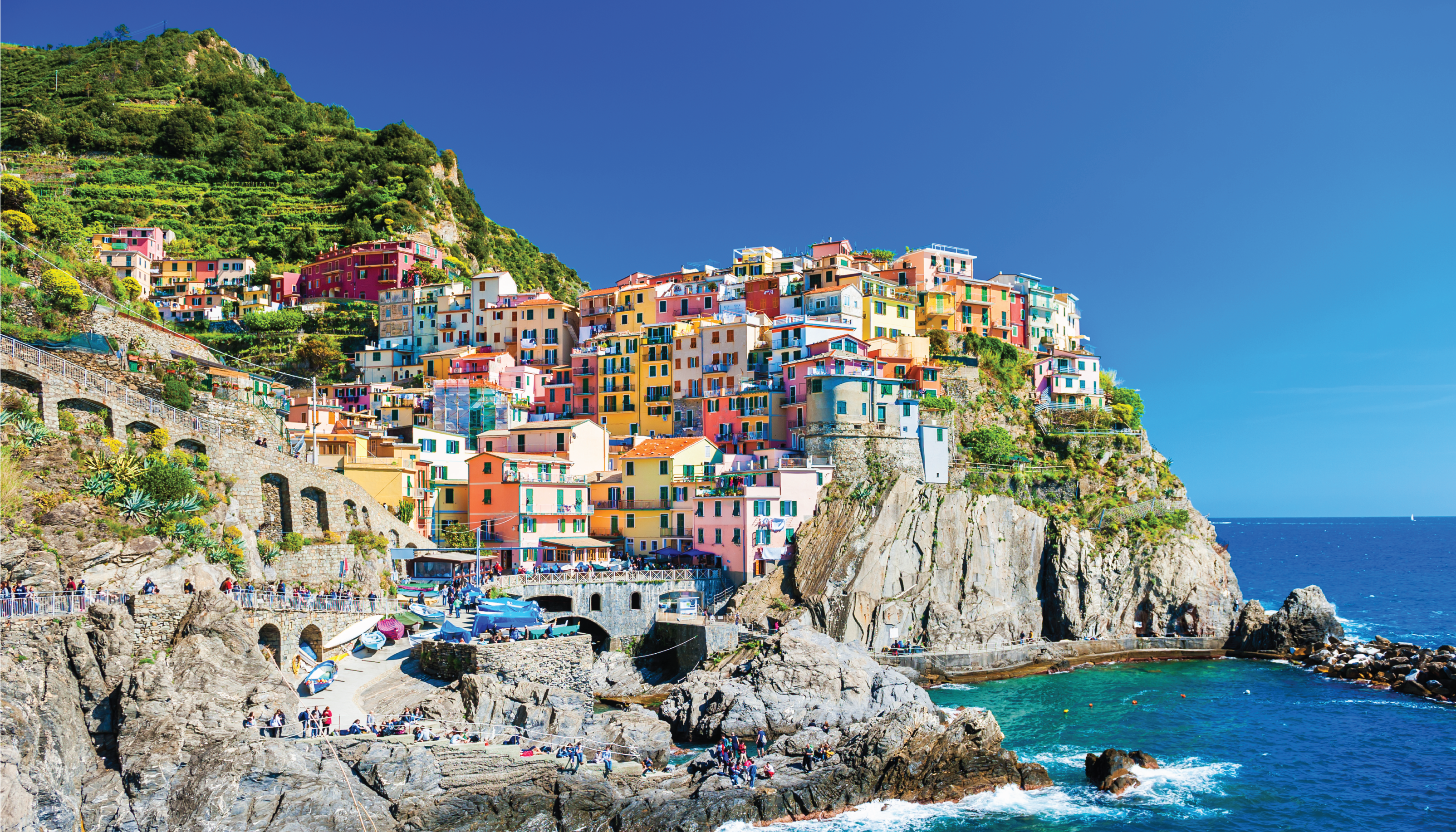 Go Next Celebrates 50 Years
December 06, 2022
It's time to celebrate! For 50 years, we have been providing expert group travel services that guests could trust. We've built long-standing connections in more than 50 countries across the globe and forged extraordinary adventures. Together with our esteemed partners and enthusiastic guests, we have so much to celebrate.
Founded in 1972
Since 1972, our mission has been to help travelers experience an extraordinary, seamless, and unique adventure that they will never forget. When Carnival Cruise Lines launched the first ship in its fleet, the TSS Mardi Gras, our company was there to be the first major customer. The following year, we introduced  new sought-after programs to Germany, Austria, Switzerland from the Midwest. Our every step over the last 50 years has been taken with the guests and their traveling needs in mind. We have continued to expand and explore through partnerships and expert, quality service.
Built on Relationships
Our years of success are rooted in the partnerships that allow us to provide outstanding quality service to our guests. We have coordinated with local travel professionals around the world to guarantee one-of-a-kind, immersive experiences. And because the voyage is often as momentous as the destination, we have joined forces with the most trusted and elegant cruise lines to ensure a unique and memorable journey for each guest. These relationships with incredible hospitality and travel professionals have made the last 50 years a resounding success.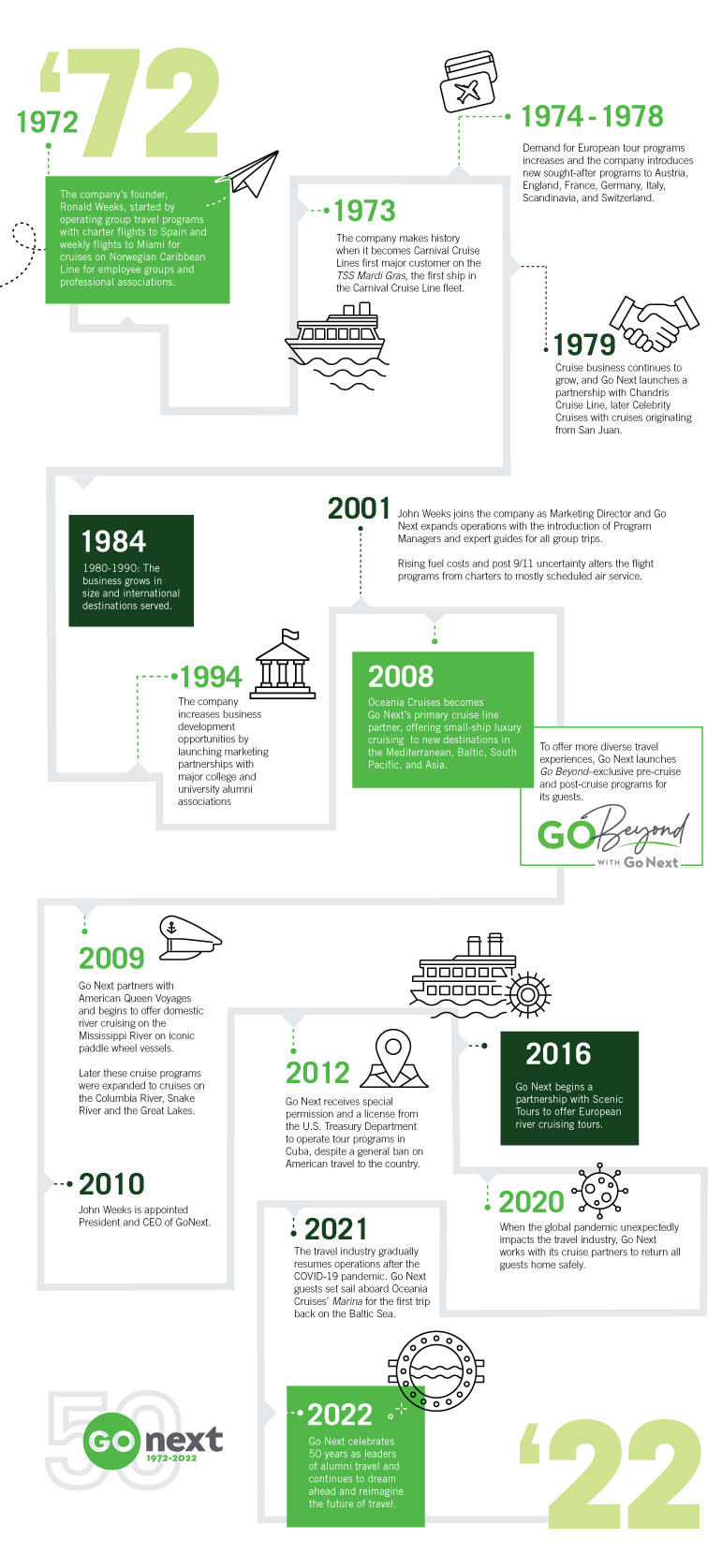 Looking Forward
Our future is full of possibility and anticipation. As we look ahead, we hope to continue serving our guests with the highest quality experiences, so that together, we can explore more places, have more adventures, and make more memories.
"For any company to reach 50 years, it's taken a lot of perseverance, a lot of fortitude, a lot of creativity… Our guests entrust us with helping them achieve and reach their dreams of discovery. We were founded on the principle of providing the greatest value to our guests and that continues…" 

– John Weeks, President and CEO at Go Next
While the vessels of travel have changed, our client-centered, quality service has remained the same. We are proud to celebrate this milestone with our partners, employees, guests, and friends. So, here's to looking back on where we have been and looking ahead to where we will Go Next. 
Watch
Celebrate Go Next's 50th anniversary by watching the video below!