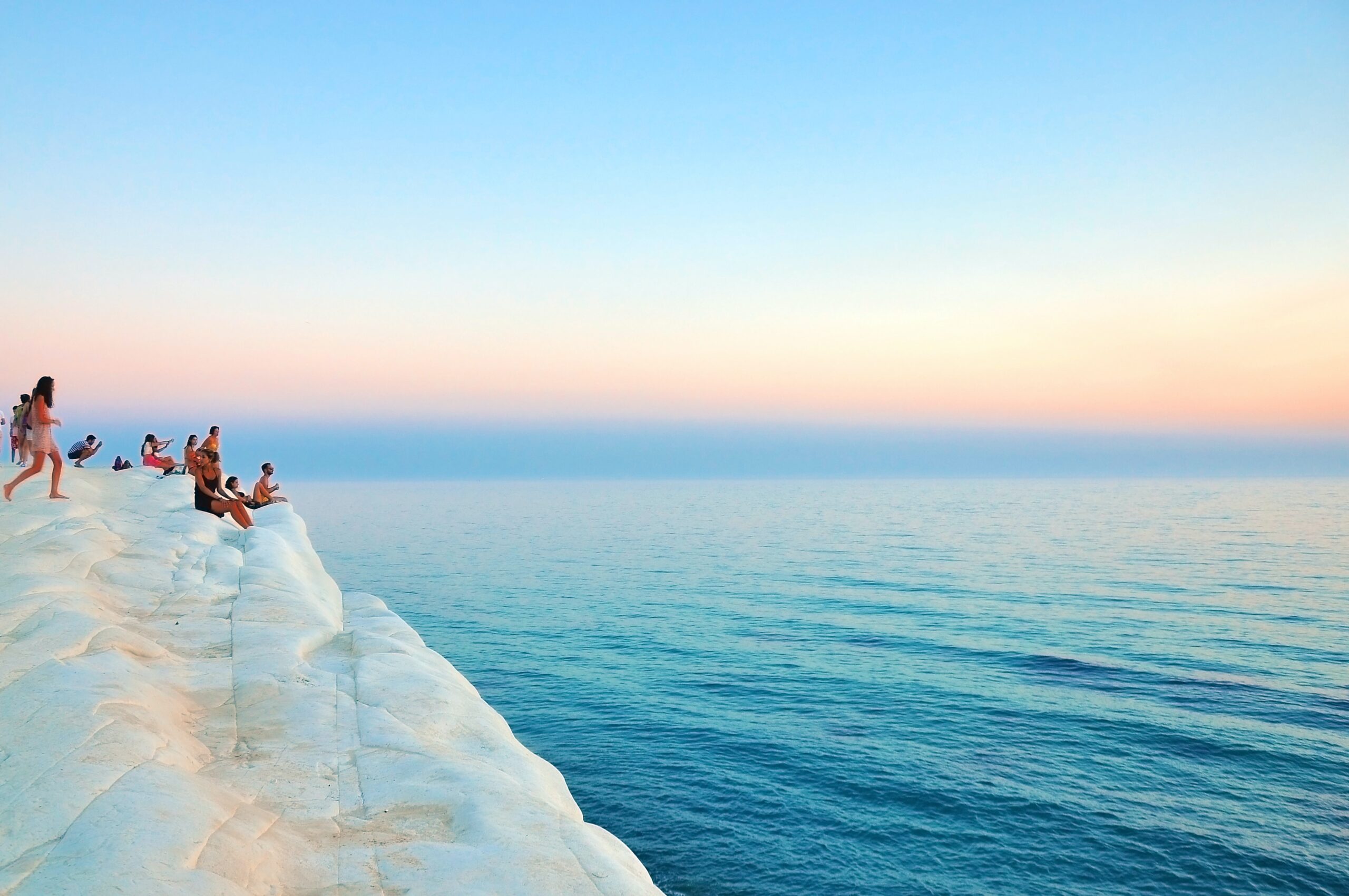 5 Film & TV Shows That Embody Sicily's Beauty
January 10, 2023
Pop the popcorn… this one's for the movie buffs! We've narrowed down a list of 5 motion pictures that encapsulate everything there is to adore about Sicily, Italy. From motherly affection, deceptive elegance, power-seeking vengeance, and genuine humility; this top 5 list will provide all the hope and inspiration needed to traverse beyond fantasy into reality. Let us explore (through cinema) one of the most beautiful places in this world – breathtaking Sicilian landscapes with exalting emotion-filled stories waiting behind each reel.
1. The Godfather (1972)
The recipient of several motion picture awards and celebrated as one of the greatest films of all time, The Godfather is a mob drama based on a powerful Italian-American crime family. The movie begins in New York City but quickly shifts to Sicily when Michael Corleone, the protagonist, must go into hiding. Michael's time in Sicily profoundly affects him as he becomes enamored with Sicily's beauty, rich history, and hospitable people. The Godfather's Sicilian scenes were filmed in the stunning medieval village of Savoca. Travelers visiting Sicily can tour iconic filming locations, such as Bar Vitelli and The Church of San Nicolò. And that's "an offer you can't refuse."
Book a trip visiting Sicily with Go Next and add the "Land of the Godfather" shore excursion to your next adventure.
2. From Scratch (2022)
The romantic dramedy series From Scratch takes place in the Sicilian countryside and follows the lives of two artists. It's a story of cross-cultural love, loss, and healing. Lino Ortolano grew up in the small town of Castiglione, where he discovered his passion for food and cooking. As is true of much of Sicily, Castiglione is simultaneously grand yet quaint. It's a seemingly sleepy village, but its streets are lined with unbelievably beautiful baroque architecture. Food and From Scratch enthusiasts alike can enjoy exceptional Sicilian cuisine in this area. And thanks to Mount Etna, the region's unique volcanic soil and grape varieties provide phenomenal wine pairings. 
Contact Go Next for a list of Sicilian food and wine excursions, including chef-led market tours, trips to premium wineries, and four-course luncheons with Mt. Etna glistening in the distance.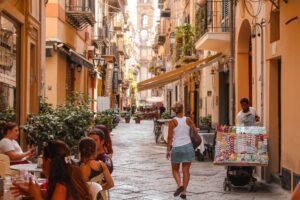 3. The White Lotus (2021-present)
This dark comedy-drama anthology series follows a curious cast of endlessly anxious characters as they vacation at the idyllic White Lotus resort. In the second season of the television series, themes of betrayal and death are contrasted by Sicily's lush beauty and rich history. The White Lotus team chose breathtaking filming locations such as San Domenico Palace and The Greek Theatre in Taormina. Two characters spend a sunny afternoon exploring Noto, its wondrous town square, and centuries-old palazzos that now hold lovely shops and cafes. The White Lotus proves that Sicily's timeless beauty can inspire even the most troubled set of characters.
Book a trip that stops in Taormina in 2024.
4. Ocean's Twelve (2004)
A heist film wouldn't be complete without an ensemble cast and spectacular filming locations. In this movie, characters plot and perform impossible antics all over the world to secure obscene amounts of money. During an emotional scene, two characters travel to a small village resting atop a hill in Northwest Italy: Scopello. The town is best known for its remarkable views and turquoise waters. Travelers are encouraged to use their imagination and pretend they're Brad Pitt or Catherine Zeta-Jones for an afternoon.
Go ahead and book that trip to Italy. You won't regret it.
5. Il Postino (1994)
This friendship, politics, and poetry story is set on a small Italian island. Famous poet, Pablo Neruda, becomes unlikely friends with a local fisherman named Mario, who is looking for a change. After Mario takes up employment as a postman working for Neruda, a heart-warming comedy and heart-breaking drama ensue. Much of the movie is filmed on the island of Salina, part of Sicily's Aeolian archipelago. Salina is known for its beaches, cultural heritage, lush vistas, delicious seafood, and much more. As portrayed in Il Postino, this Sicilian island inspires powerful poetry in those who travel to its shores.
If this blog has you eager to visit Sicily, consider joining us for one of our cruises journeying to this uniquely beautiful destination. Explore upcoming trips and book your spot now.