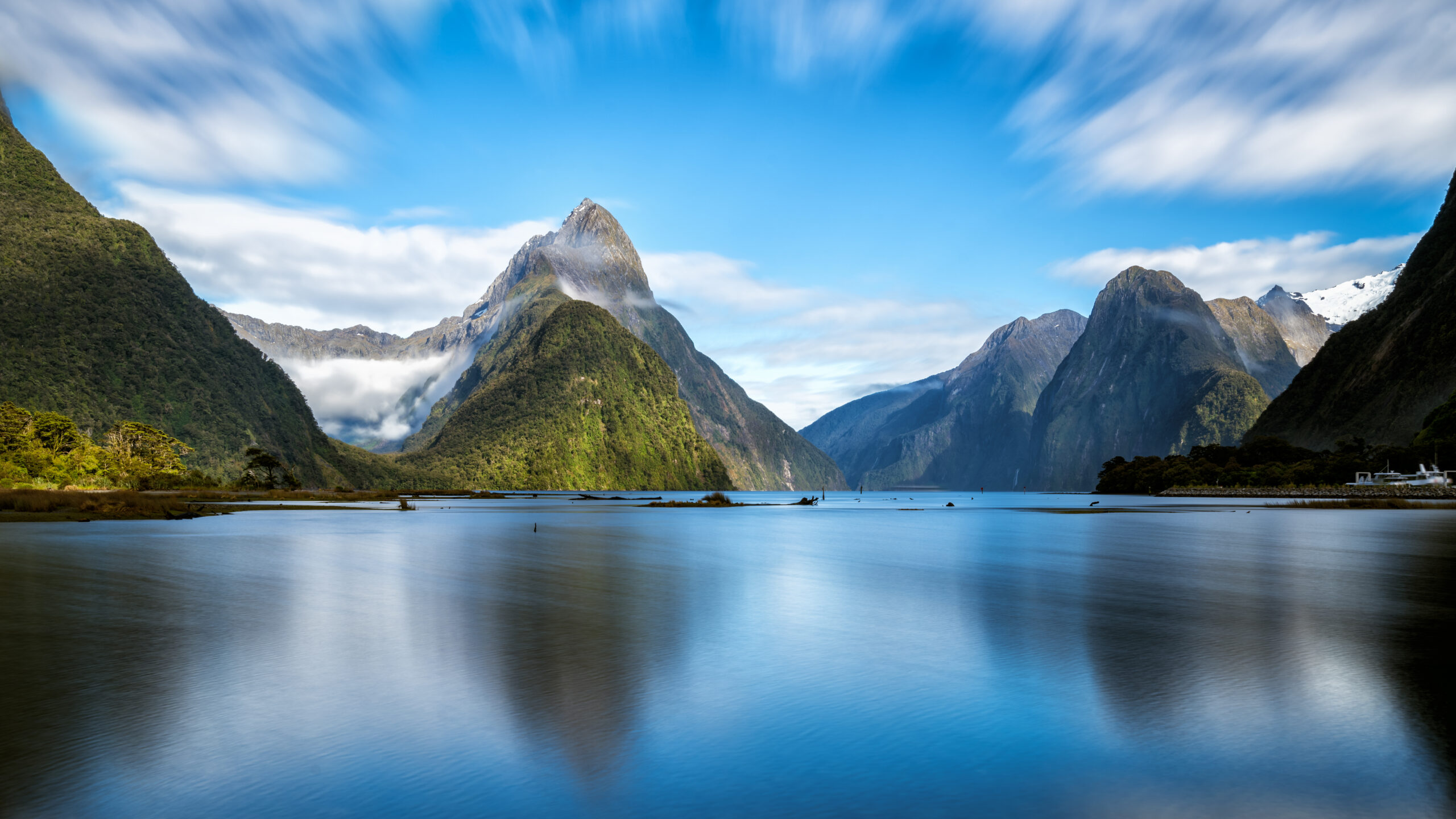 Movies & TV Series Set Down Under That Will Make You Want to Pack Your Bags
February 22, 2023
Lights, camera, action! Pack your bags and grab your passport – we're heading to the cinematic world Down Under! Australia and New Zealand have been home to well-loved movies and shows that can transport into its stunning landscapes. From action-packed sci-fi to heartwarming comedies, this roundup contains something for everyone to enjoy – no matter your mood. So get settled in with a bevvie, and come along as we explore some of our favorite films and shows set Down Under!
Lord of the Rings Trilogy
When it comes to iconic movies set in New Zealand, none may be as beloved and well-known as the Lord of the Rings trilogy. This epic fantasy film series was filmed entirely in New Zealand, taking advantage of its breathtaking landscapes and unique vistas to fully bring J.R.R. Tolkien's Middle-Earth to life. Peter Jackson, director of the Lord of the Rings trilogy, was determined to capture the grandeur and enchantment of this region as accurately as possible and could find no better destination.
See movie-making history where the Lord of the Rings was filmed.
Already booked one of these trips to Auckland? Add Go Next's 3-day Go Beyond program to your trip and step into the lush pastures of the shire at the Hobbiton™ village movie set. Enjoy a tour of the ten-acre site, including remnants of the original Lord of the Rings trilogy set, while listening to the commentary on filming and set creation. Call our guest services team at Go Next to add this experience to your trip.  
King Kong
King Kong has become a classic cinematic creature, with its name widely recognized throughout the world. This famous movie was first filmed in 1933 and has since been remade multiple times. One of the most recent versions of the iconic movie was released in 2005, and it marked the first time that King Kong had been shot entirely on location in New Zealand. The rugged yet majestic landscape of New Zealand provided the perfect backdrop for this epic monster movie, with its dramatic cliffs and rolling hills.
The Chronicles of Narnia
Adapting a C.S. Lewis fantasy world to screen is not for the faint of heart. Narnia is an enchanting land full of magic and peculiarities. Luckily, the location scouts of The Chronicles of Narnia series found those qualities and more in New Zealand. From the rolling hills of Aslan's camp to the cliffs and coves of Cair Paravel, New Zealand's extraordinary and unique beauty brings Narnia to life. Exploring an island as mighty and captivating as New Zealand could make anyone believe they've mistakenly tumbled through a wardrobe and ended up in a shining magical land.
Australia
Baz Luhrmann's epic drama, Australia, follows themes of star-crossed love, war, and colonization as the protagonists navigate life on a remote Australian cattle station. Luhrmann's intensely dramatic style beautifully showcases Australia's vast landscapes. The land's natural beauty is the perfect backdrop for the film's 2 hours and 45 minutes of nonstop action, conflict, and heart-wrenching moments.
The Luminaries
Based on a beloved and best-selling novel, The Luminaries tells a 19th-century tale of love, greed, and revenge set on the coast 0f New Zealand's South Island. The show's creators and production team proudly promote that the entirety of the series takes place and is filmed in New Zealand. The island itself acts as a crucial character in the story. New Zealand's beauty is enrapturing, and the land's bounty, especially during the 1860s gold rush, brings out the best and worst in the characters.
The Matrix
Ever since the film's release in 1999, The Matrix has left millions of viewers questioning their very reality. This ultra-hi-tech, sci-fi adventure features unbelievable action sequences that erupt through the streets of a futuristic metropolis. The real-life cityscape chosen for filming by the Wachowski sisters, the masterminds behind The Matrix, is none other than Sydney, Australia. Sydney's astonishing architecture built around the breathtaking Sydney Harbor sets the perfect scene for this film and countless others.
Book an Australian adventure today.
Aquaman
The 2018 film adaptation of DC Comics' Aquaman relies equally on both special effects and the perfect filming locations to portray this epic superhero tale. Australia's pristine beaches and diverse landscapes make an excellent playground for filming this waterborne movie. Although Aquaman's dry-land home of Amnesty Bay is fictional, the exceptional beauty of Australia's coasts is entirely real.
Finding Nemo
Animated films can give new life to the real world by embracing and spotlighting a place or region's inherent beauty. Finding Nemo does just that as its fish protagonists, Marlin and Dory, go on an epic aquatic journey through Australia's brilliant waters to rescue Marlin's son, Nemo. The film's animators phenomenally design Australia's coral reefs and stunning landmarks like the Sydney Opera House. At the film's peak, Marlin and Dory's treacherous search leads them to a destination on many travelers' bucket lists: Sydney Harbor.
Make the most of your time in Sydney. Add Go Next's Go Beyond Sydney program to the Maori Heritage or Dazzling Oceania cruise and experience the Opera House up close.         
Mission Impossible 2
No other film franchise does outrageous stunts and action sequences quite like Mission Impossible. Each movie in the series is set in a different filming location that functions as a playground for Tom Cruise's character, Ethan Hunt, to conduct dangerous reconnaissance missions and perform mind-blowing feats. The majority of Mission Impossible 2 makes use of Australia's stunning landscapes and cityscapes. The film's final shot depicts Ethan Hunt walking around a lively park with the Sydney Harbor Bridge glimmering in the background.
Visit Australia's iconic harbor city: Sydney.
From the sweeping vineyards of Australia to the hauntingly beautiful fjords of New Zealand, travel Down Under and never look back. Uncover the majestic meeting of land and sea, where afternoons are spent bathed in sunshine and breathtaking views as far as the eye can see. Don't wait any longer – book a trip with Go Next and start your adventure immediately!