University of Wyoming Alumni Association
The University of Wyoming Alumni Association and Go Next are pleased to offer exceptional travel opportunities available to you, your family, and your friends. Join fellow alumni and experience the camaraderie of exploring the world with like-minded travelers. Each Go Next trip has been thoughtfully selected with you and your alma mater in mind.
The University of Wyoming Alumni Association (UWAA) strives to work with the best partners to make available interesting and enriching travel options for the University of Wyoming family. The UWAA has engaged Go Next, Inc. to conduct cruise tours and is not the cruise tour operator. Go Next, Inc. acknowledges and agrees that the UWAA in no way represents or acts as agent for transportation carriers, hotels and other suppliers of services connected with the cruise tour, and is not responsible for any acts or omissions of the airline, hotel, car rental company, cruise line or tour operator. The University, its trustees, employees, agents and representatives assume no responsibility or liability, in whole or in part, for any injury, damages, loss, or accident to person or property, delay, cancellations, changes in departures and/or arrivals, weather, strikes, acts of God, force majeure, war, criminal activities, expense, sickness, mechanical defect, airline or tour operator bankruptcies, failure or negligence and/or default of any nature whatsoever in connection with any individual or entity carrying out or performing any of the services relating to the cruise tour. Go Next, Inc. also acknowledges and agrees that the University is not and shall not be responsible or liable for any loss whatsoever by reason of any cancellations or changes in published itineraries regarding, without limitation, fares, tariffs, surcharges, reservations, currency fluctuations, ship schedules, portcalls, hours of arrival and departure, special programs and guest lecture services (if applicable). The UWAA reserves the right to withdraw its affiliation with any individual tour should conditions warrant.
Go Next takes care of the details, so you can relax and enjoy the company of your fellow alumni. For questions about the University of Wyoming Alumni Association's Travel Program, please contact http://www.uwyo.edu/alumni
Because of the exceptional value and limited space, we encourage you to make your reservation as soon as possible.
Reservations and Questions
Ready to book your trip or have a question? Contact us at:
800-842-9023
Insurance
Go Next recommends that you purchase a travel insurance plan to help protect you and your travel investment against the unexpected. For your convenience, we offer a plan provided by Travelex Insurance Services. This travel insurance includes coverage for trip cancellation, trip interruption, emergency medical and emergency evacuation/repatriation, trip delay, baggage delay, and more. For more information on benefits, rates, and disclaimers, Click Here.  
Please Note: To be eligible for the waiver of the pre-existing medical condition exclusion on the Travelex plan, it must be purchased within 15 days from the time you make your initial trip deposit. However, the plan can be purchased any time prior to final payment date.
To view/download your state specific policy, Click Here. For coverage questions, contact Travelex Insurance Services at 844-233-7893 and reference location number 23-0154.
The product descriptions provided here are only brief summaries. The full coverage terms and details, including limitations and exclusions, are contained in the insurance Policy above. Travelex Insurance Services, Inc CA Agency License #0D10209. Travel Insurance is underwritten by Berkshire Hathaway Specialty Insurance Company, NAIC #22276. KUC
University of Wyoming Alumni Association Group Programs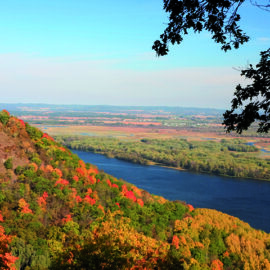 Available To Book
NEW INCLUSIVE CRUISE FARE
Discover the beauty of the Mississippi River in autumn! Join us for this 8-night adventure aboard American Queen Voyages' American Countess®.
Learn More ›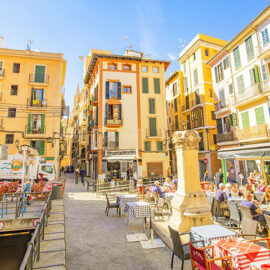 Take in art, architecture, history, and romance inspired by the Renaissance and the Enlightenment periods on this 10-night cruise aboard Oceania Cruises' Riviera.
Learn More ›